Welcome to Nutradynamics
Nutradynamics is run by Jacqueline King, a registered dietitian in a medical nutrition therapy practice based out of Glenview, Illinois. She is certified as a fellow in the American Dietetic Association. She is a Certified Diabetes Educator and insulin pump instructor. Jackie has been in private practice in the North Shore for over 20 years and serves as a consulting dietitian for a number of local institutions.
This is a service that almost every individual can benefit from and best of all, the benefits last a lifetime.
Get the latest book from
Jacqueline King and Monica Joyce, "Too Busy to Diet" a diet reference guide for busy professionals.
Why Work with Nutradynamics as Opposed to other Nutritional Programs?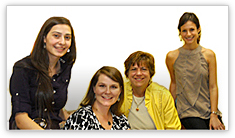 At Nutradynamics we realize that there are other nutrition services one may go to. However, few other nutrition services agencies can offer the amount of experience that Jackie King has. Working in the field of nutrition for over 25 years has enabled her to offer the client service of incomparable quality.
Corporation Wellness Programs
Consider Working With Us For:
Nutrition Presentations
Development of Diabetes Education Programs
Nutritional Analysis For:
Restaurants
Schools
Residential treatment programs